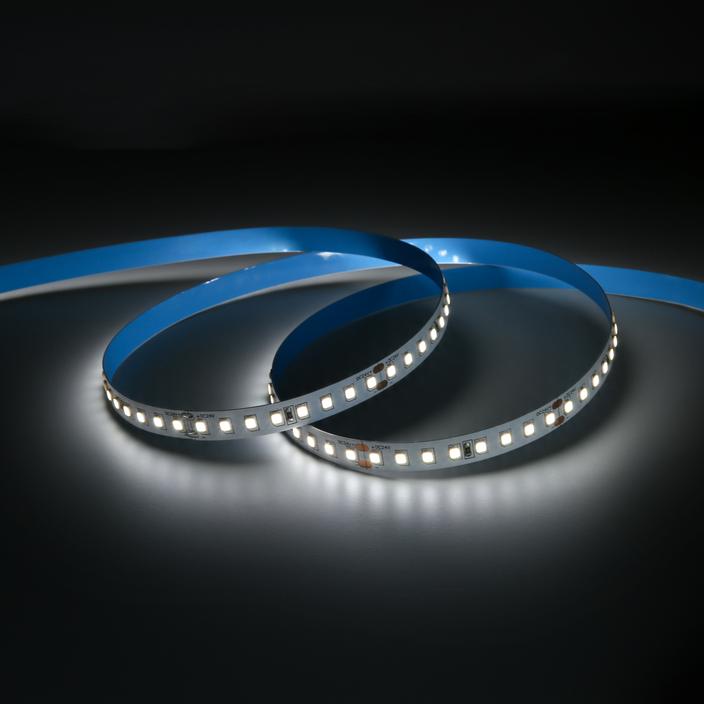 YUJILEDS® High CRI 95+ High Efficacy 2835M LED Flexible Strip
YUJILEDS® lately released a  high efficacy flexible strip with upgraded design mounted with the 3rd generation of 2835M LEDs. Compared to the standard 2835 LEDs, YUJILEDS®  latest 2835M LED provides typical 21% improvement on luminous efficacy but the spectrum remains the same, which means the color rendition is of the same high quality as the previous one.
Besides the improvement in LED package, a new flexible strip with upgraded design and mounted with 2835M is released as well. Specific considerations for optimizing the efficacy, consistency and reliability are implemented on the design.
Compared to the standard PCB circuit, the new flexible strip applies 3oz copper as the electrical circuit which improves thermal dissipation and reduces voltage drop when chaining more strips.
The matching of resistors is based on calculation of the voltage of the LEDs. On the new flexible strip, every LED will be calibrated on the brightness when working with high accuracy resistors to achieve highly consistent illumination not only within the same strip, but also among different strips.
The design of the series-parallel connection is based on precise control and calculation of the 2835M LEDs. 128 LEDs per meter (39 LEDs per foot), typical 16 W/m and 24 V DC, all parameters are for maximizing luminous efficacy.
Go to the product page to see more information and purchase the product.