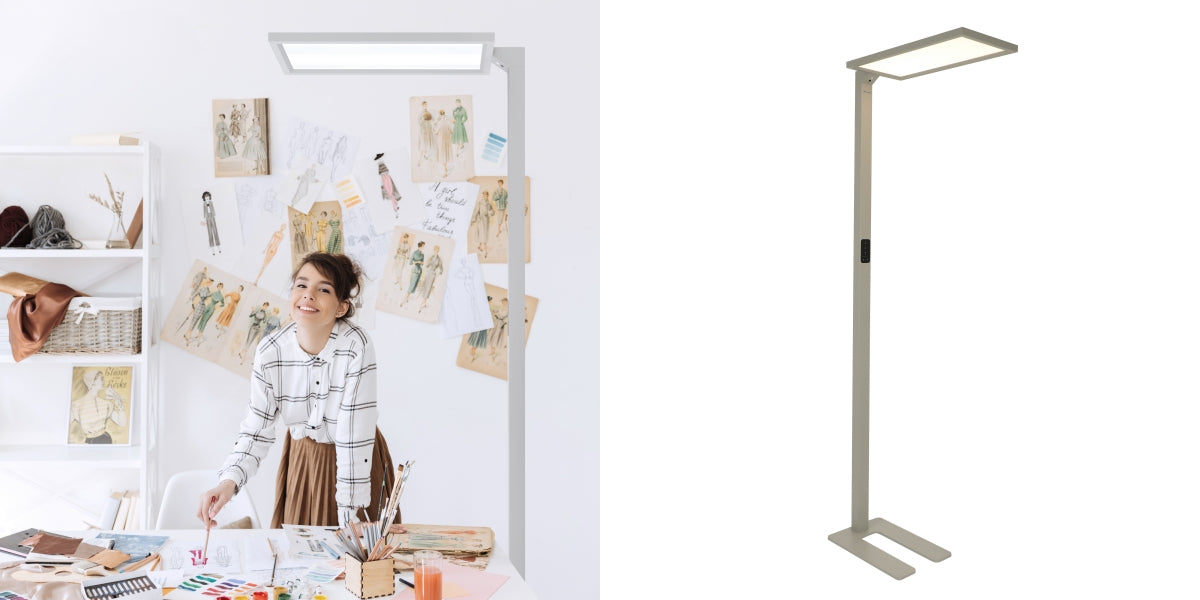 Everything about Full Spectrum 98 CRI Floor Lamp 4000K: Revolutionizing Your Workspace
In the quest for lighting that not only brightens up your workspace but also enhances your well-being, the Yuji LEDs Mission 02 Full Spectrum 98 CRI Floor Lamp 4000K shines brilliantly. If you're tired of subpar lighting solutions and yearn for something that truly elevates your office or study, this lamp is the answer to your illumination needs. In this blog, we'll delve into the advanced technology behind the Mission 02.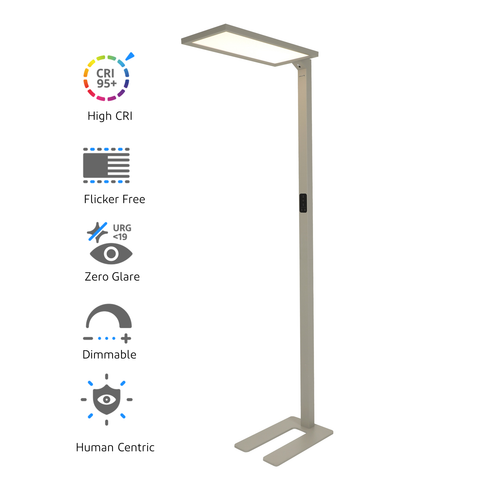 The Science of Sunlight: YujiLEDs' Sunlight Technology
Before we dive into the specifics of Mission 02, it's essential to understand the revolutionary technology that powers it. At Yuji LEDs, we're not just about providing light; we're about replicating the unparalleled beauty and benefits of natural sunlight indoors. This commitment to excellence is embodied in our Sunlight Technology.
To get an in-depth look at this groundbreaking technology, check out our detailed technical introduction
here
. You'll discover how we've harnessed the essence of sunlight, including its full spectrum and high CRI, to create lighting solutions that mimic the sun's radiance and positively impact your environment.
The Mission 02: A Masterpiece of Lighting

Now that you're acquainted with our Sunlight Technology, let's explore how it manifests in the Mission 02 Full Spectrum 98 CRI Floor Lamp 4000K.
Full Spectrum Brilliance: The Mission 02 is designed to bring out the true colors of your surroundings with a CRI of 98. This means that every object, painting, or document illuminated by this lamp appears as vivid and lifelike as if it were bathed in natural sunlight. Say farewell to the flat, unnatural colors of conventional lighting.
Impressive Luminosity: With a staggering 6000 lumens of brightness, the Mission 02 provides an abundance of light, perfect for tasks that demand precision and focus. Whether you're poring over reports, sketching your next masterpiece, or reading a complex textbook, this lamp ensures that your workspace is brilliantly illuminated.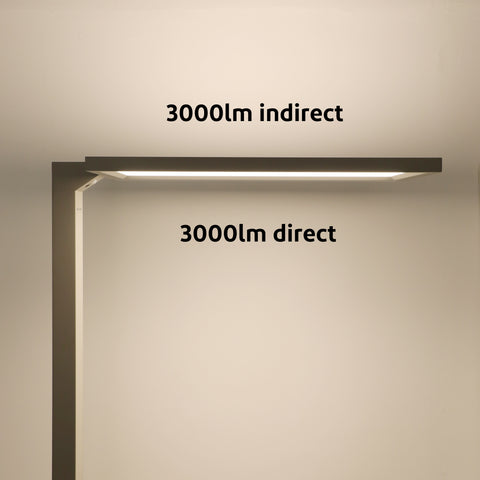 4000K Color Temperature: The 4000K color temperature strikes a perfect balance between warm and cool lighting. It provides a pleasant and invigorating atmosphere, making it suitable for various settings. Whether you're working in your home office, relaxing with a book, or showcasing your artwork, the Mission 02's 4000K lighting ensures a versatile and comfortable ambiance.
Adjustable for Your Needs: We understand that lighting requirements can vary greatly. The Mission 02 is allowing you to smoothly dimming the light precisely to what you need. Minimize glare, definitely flicker- free, reduce eye strain, and optimize your workspace for maximum productivity and comfort.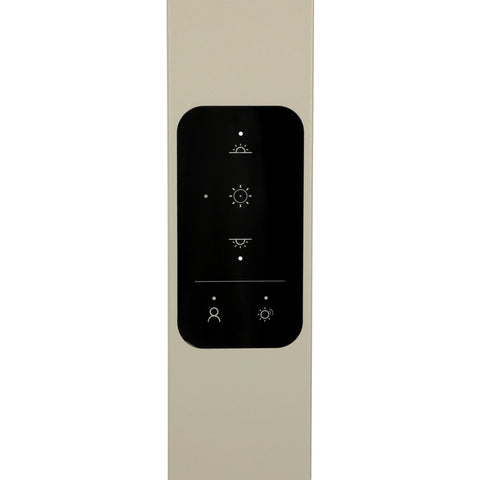 Smart Sensor Modes: 
Motion sensor mode: The lamp will automatically turn on when a human approaching is detected and turn off automatically after an 8-minute dimmed light in the absence of humans.
Constant Illuminance mode: The brightness of the lamp will automatically adjust according to the brightness of the surrounding environment, in order to maintain a constant illuminance on the desktop.
Activate two sensors at the same time, and the lamp will function in both modes simultaneously.
Energy-Efficient and Eco-Friendly: We're passionate about sustainability. The Mission 02 embodies this commitment with its energy-efficient LED light source and long lifespan. Not only will you save on energy bills, but you'll also reduce your carbon footprint, contributing to a greener future.
How to Make the Mission 02 Yours
Experience the future of lighting with the Mission 02 Floor Lamp by YujiLEDs. Whether you're seeking to enhance your workspace, create an inviting reading nook, or simply elevate your interior design, this lamp is the ideal choice.Don't miss out on the opportunity to own a lighting masterpiece. Click here to explore the Mission 02 and place your order today. Illuminate your world with excellence, one LED at a time!