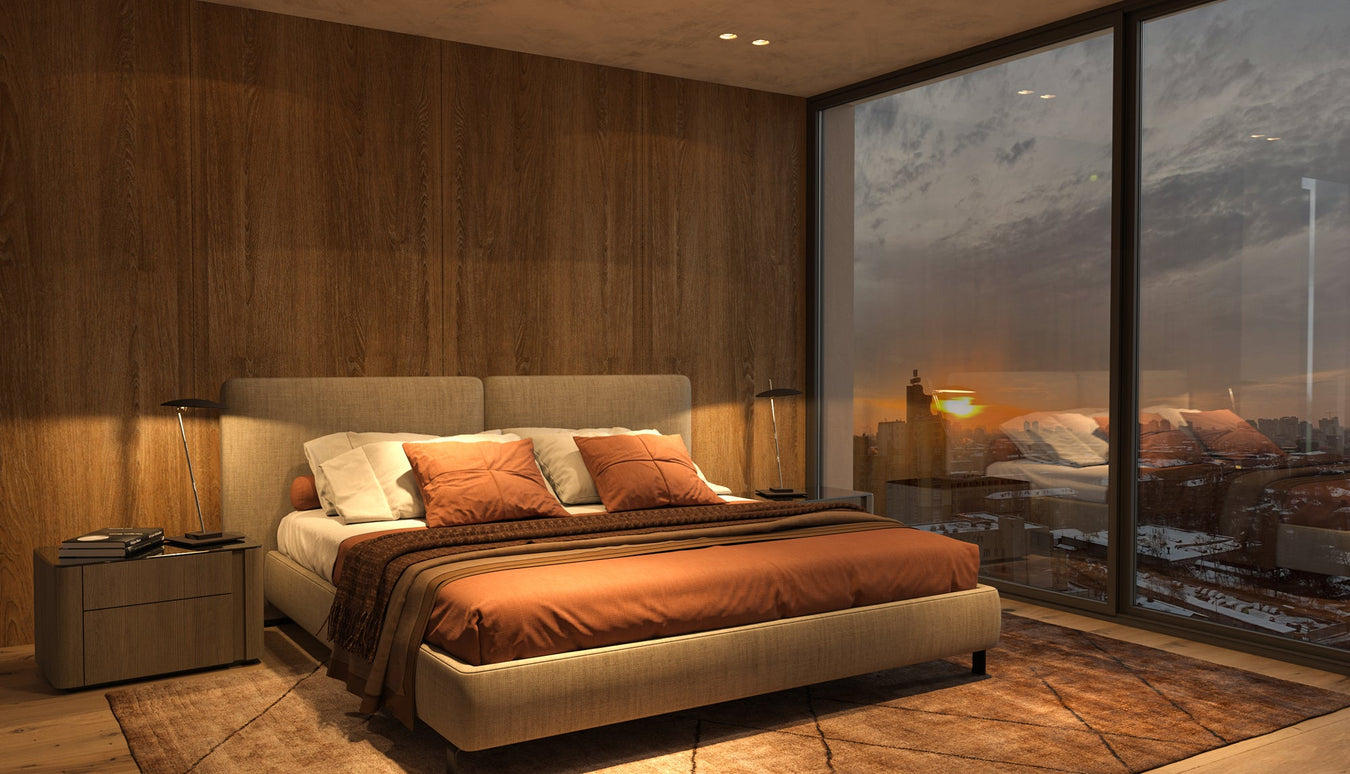 Bedroom Lighting
The main function of the bedroom is rest and relaxation, and one of the most important factors in creating a peaceful atmosphere in the bedroom is its lighting.
Layering various forms of lighting in sleeping spaces is key, says designer Alex Alonso. "For bedrooms—almost every room—I always recommend at least three sources of lighting—task, decor, and ambient/general," he shares.
Ambient light (also known as general light) performs the same function as natural sunlight. The purpose is to bathe the entire room in sunlight, which can create the atmosphere you like in your bedroom. For example, what brightness do you need, and what color temperature do you need.
Accent lights are designed primarily to accentuate the visual features you wish to showcase, such as artwork in a bedroom.
Task lighting is a more focused type of lighting that can make reading, writing, and other tasks easier.
When building your light hierarchy, keep in mind that bedroom lighting should use soft ambient light to create a calm, relaxing ambience while providing highlights where needed.