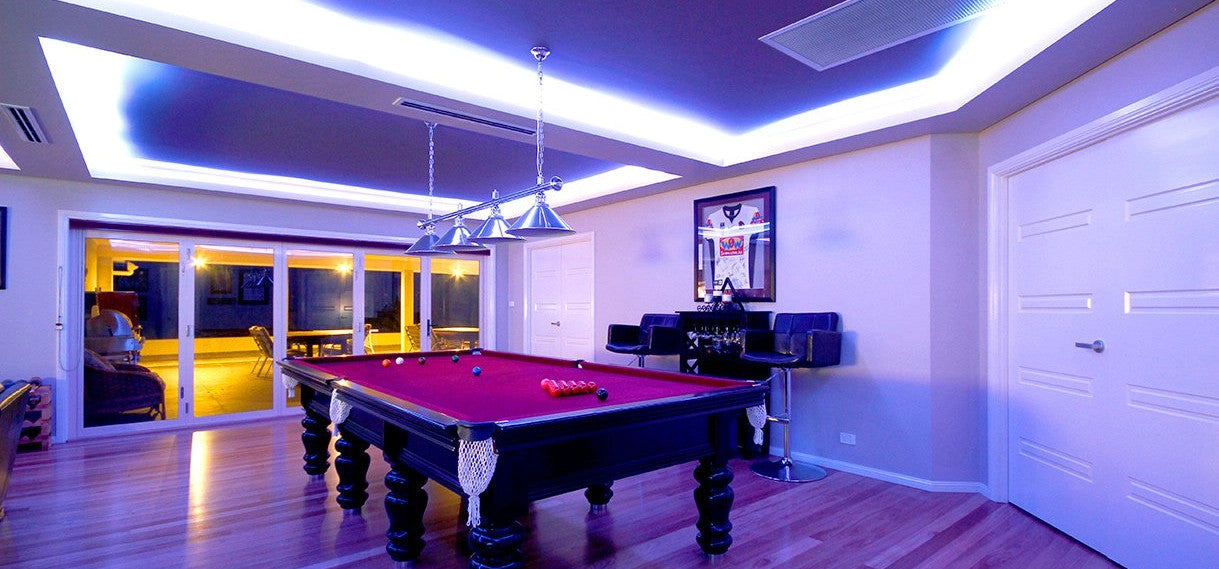 Home Entertainment Lighting
Bringing a different feeling to your home entertainment area lighting with LED flexible strips is the current trend of home lighting. You can use light strips to illuminate floors or as overhead lighting by hiding them in ceiling coves. There are also colorful options if you want to adopt different themes or change the color, intensity, and mode with a remote or dimmer. 
YUJILEDS® LED strips can meet your various needs, as these light strips can be cut and reconnected to fit objects of any size.
YUJILEDS® monochrome strips include red, blue, green, violet and more to come that can not only help you relax and get the right mood to enjoying watching a movie you like, but also add a fun charm to the space.
YUJILEDS® CRI-MAX™ series, SunWave™series tunable white light bars offer a wide range of colors from warm white to cool white. They hide in ceiling bays as overhead lighting.
YUJILEDS® RGB light strips use red, green and blue LEDs to create thousands of different colors for your pleasure.
YUJILEDS® RGBW light strips have independent CRI 95 white LED chips, so they can produce pure white in addition to other colors. Turn on the colorful combinations to create entertaining ambience, and switch back to white light when you need a watching or reading environment.