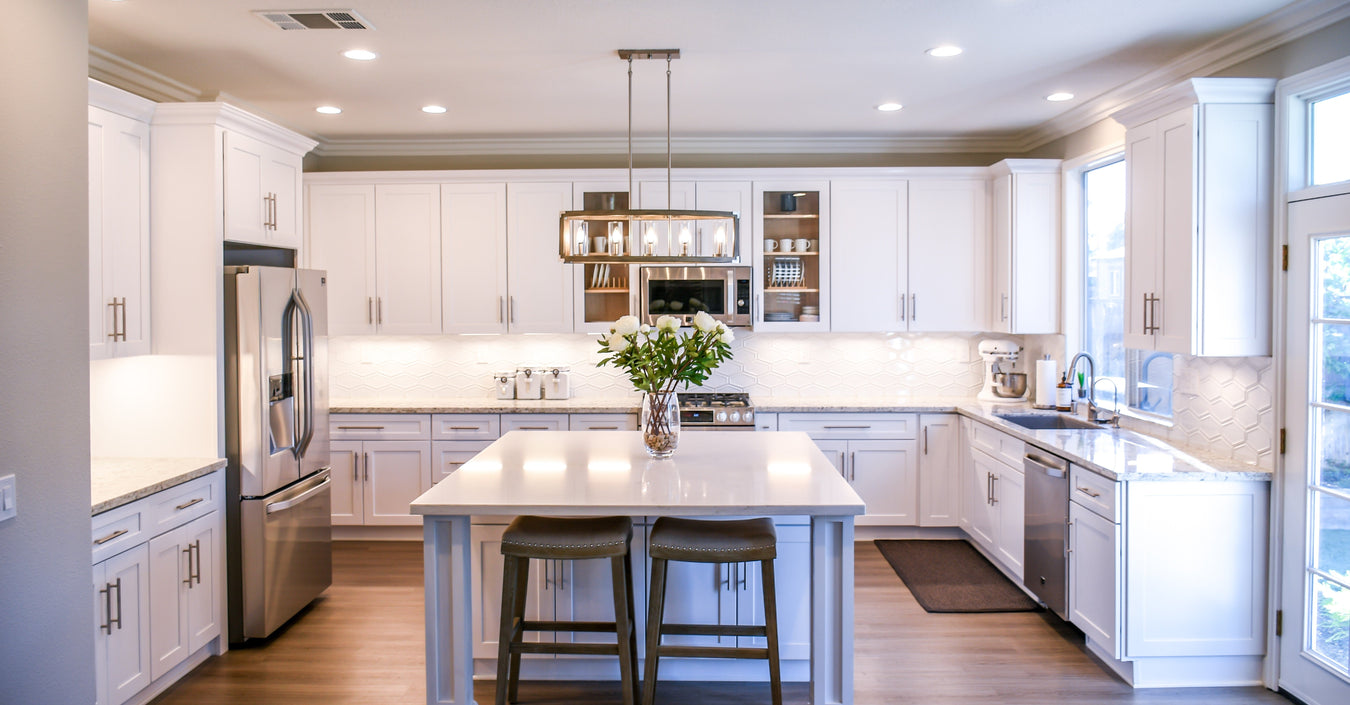 Kitchen Lighting
The kitchen is the most important place in a home. In your spare time, whether you're enjoying warm moments with your family, or gathering with friends to improve your friendship, we're sure to have a great time here.
Therefore, how to properly decorate or improve the lighting of the kitchen can not only significantly improve people's ability to prepare meals and enjoy their dining time, but also reflect our personal style in its own way. Therefore, more and more people begin to pay attention to kitchen design, especially lighting design.
Unlike most rooms in the home, a single light fixture cannot cover all the lighting needs of a kitchen. Using various types of kitchen lighting with different brightness and shades is essential to balance the room.
Kitchen lighting can come in three forms: ambient lighting, task lighting, and accent lighting.
How to choose the right lighting for your kitchen? Please click on the blog below to learn more.
Kitchen Lighting Ideas Using LED Strip Lights 
Our CRI-MAX™ series LED strips, LED light bulbs, and SunWave™ series LED strips, LED light bulbs can meet your various needs.