Yuji Skyline™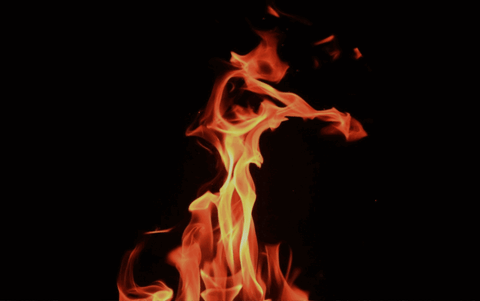 Where does Yuji Lighting Skyline™ come from?
Yuji Lighting Skyline™ was born from that sense of research and evolution that has always distinguished us. It comes from the desire to grow, from the desire to know. It arises from the need that man has always had to answer the question: what's next?
Together with you, in fact, we have witnessed the evolution of light and the evolution of our way of seeing light. From the discovery of fire; from when, according to the legend, Prometheus stole it from the Gods to give it to men, up to the incredible and revolutionary invention of the first incandescent bulb. Passing through compact fluorescent lamps to arrive, then, up to LEDs. The latter sector in which Yuji Lighting, thanks to its research, innovation, and technology has become a world leader. But times don't stand still. The end of evolution is still far away and therefore once again history repeats itself. Once again,we are here now to ask ourselves: what's next?
Yuji Skyline is the next!
A new and revolutionary lighting system based on sunlight simulator technology to artificially create an LED skylight with the visual experience of natural sunlight and a clear sky. Because why should we still look to the past when the future is already here?
With Yuji Lighting Skyline™ you can finally have your piece of sky where you want, whenever you want. You can now start to change the way you perceive light and, why not, even the way you see life!
How does Yuji Lighting Skyline™ work?
There's a reason why Yuji Lighting Skyline™ is one of a kind. Research, development, and advanced technology are the bases of our creations and nothing has ever been left to chance.
In fact, all the following were taken into consideration:
The depth of a clear blue sky on a clear day by carefully studying how sunlight reaches the earth at different times of the day according to Rayleigh scattering principles.
The shadows that sunlight generates and its principles; not neglecting the importance of the distance that light makes so that it is able to generate that play of light and shadow that we have always taken for granted.
The pure color of light generated by the effects that occur within the sun itself.
The dynamic changes in the color of the sky at various times of the day due to the rotation of the earth around the sun.

But you don't need to worry about the scientific parts, don't let them scare you. We have done the job for you, already. We added them all inside our Yuji Lighting Skyline™ products to guarantee you:
The depth of a clear blue sky;
The shadows;
The pure color of the full-spectrum natural light;
The dynamic changes in the color of the sky.
All this to guarantee you your optimal daily relationship with natural sunlight for visual comfort and mood health. All this to guarantee you your piece of sky wherever you are.
Applications of Yuji Lighting Skyline™
Thanks to its different dimensions, Yuji Lighting Skyline™ is ideal in multiple areas, such as:
Residential Areas: Yuji Lighting Skyline™ rooflight system guarantees sufficient exposure to artificial sunlight that enhances a residential quality. This is like opening a new window and introducing real sunlight into rooms with plenty of brightness and a strong sense of space and nature. That's why Yuji Lighting Skyline™ it's perfect for basements, leisure, corridors, living rooms, and bathrooms.
Public Areas: Yuji Skyline™ LED rooflight system can expand the field of vision and at the same time ensure the visual brightness of the public areas, making it much more comfortable compared to traditional indoor lighting systems. Subway platforms and open areas of large commercial shopping malls (such as entrance halls, front halls, and waiting areas) are ideal for the use of Yuji Lighting Skyline™ and essential for customers' first impression of their shopping experience.
Working Areas: Traditional lighting can only provide the visual brightness of an office, while, in view of the large depth of the office space, Yuji Skyline™ LED rooflight system not only addresses the issue of insufficient indoor brightness but also enhances the sense of space and creates a positive office atmosphere with the vivid natural sky and sun experience. Offices, reception desks, meeting rooms, exhibiting rooms. You name it!
Retail: It is quite essential for retailers to create uniquely bright and prominent commodity display areas with a relaxed and comfortable shopping environment. Because everybody knows it: a happy customer is a customer that spends money! That's why a shopping location filled with Yuji Lighting Skyline™ sky simulators will increase the shopping pleasure giving the goods an appealing appearance; attracting more customers and prolonging their stay in your retail.
Entertainment Areas: Hotels, springs, clubs, restaurants, bars, cinemas.Yuji Skyline™ artificial rooflight system will create a unique lighting environment that only the real sun can do. By creating a natural blue sky and bringing a relaxing atmosphere, especially in enclosed rooms, Yuji Lighting Skyline™ expands the spatial sense and arises people's sense of pleasure around the building and increases the sense of well-being and relaxation.
Artistic Areas:  Yuji Lighting Skyline™ LED rooflight system provides architects with all the possibilities of free design. It'll be like putting a sun lamp on each display to make the exhibits shine! That's why Yuji Skyline is perfect for museums, galleries, exhibitions and wherever creation is made.