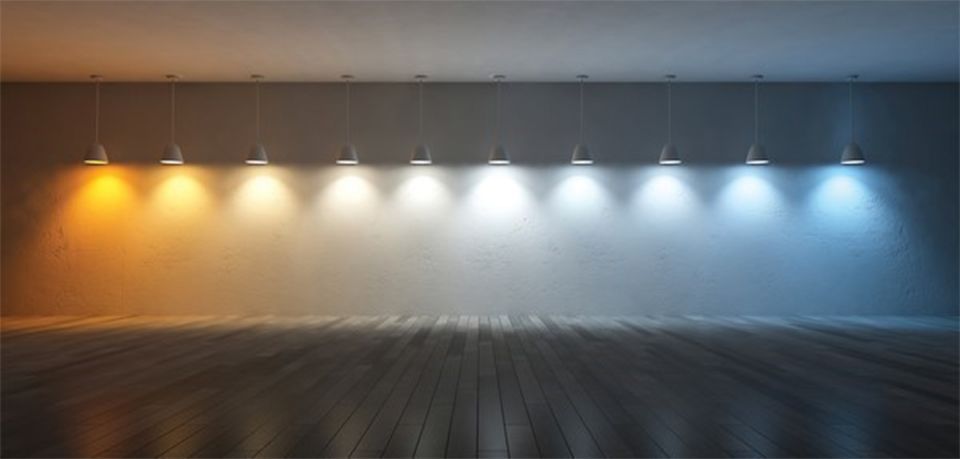 Tunable LED Lamp VS. Dimmable LED Lamp
Nowadays, we usually do several activities in the same room. A living room can be a place to relax, eat, or study. Adjustable lighting helps to create perfect atmospheres for your activities. You may want white bright light for studying but soft warm light for relaxing. When you are shopping for adjustable LED lamps online, you may come across two different types: dimmable lamps and tunable lamps. What's the difference between them?
What's a dimmable LED lamp?
A dimmable LED lamp can be dimmed by a dimmer controller, making a space brighter or darker. While dimming the LED lamp, the color temperature will not change.
How do LED lamps dim?
There are two major ways: Pulse Width Modulation (PWM) and analog dimming. PWM offers 100% of dimming by changing the time the LED bulb is ON and OFF, instead of depending on voltage change to affect its brightness. The process happens in just several milliseconds, which won't be noticed by human eyes. For instance, if you wanted to dim your LED lamp to 10% brightness, then it would be 'on' for 10% of the time and 'off' for the other 90%. In contrast, analog dimming controls the current going into the LEDs, reducing or increasing correspondingly, to dim the lamp.
How to dim my LED lamp?
A dimmer is needed for a dimmable LED lamp. The dimming performance of a lamp depends on whether the LED driver and the dimmer are compatible. The drivers are various in the LED industry as well as the dimmers. Leading-edge dimmers and trailing-edge dimmers are two commonly used dimmers for LED dimming. They both achieve dimming effects by phase-cutting waveforms to change the current the LEDs get. The leading-edge dimmer is suitable for high-voltage lighting. The trailing-edge dimmer, on the contrary, is better for low-voltage applications. So do some studies and make sure that you find a premium dimmer working with your LED lamp.
Things to be considered when choosing a dimmable LED lamp
1. Flickering: some LED Lamps flicker and dimmers may cause flickering, too.
2. Smoothness: the light may not dim smoothly.
3. Dimming Range: most LED lamps have a dimming range from 100% to 10% while some filament bulbs can dim down to 1% to 2%.
4. Compatibility: Make sure your LED lamp is compatible with most LED dimmers on the market.
YUJILEDS®'s dimmable LED bulbs with smooth dimming down to 5% offer you the most flexibility to control the brightness in your place without any flickering. Check Yuji dimmable LED bulbs below:
CRI-MAX™ CRI 95+ A19/A60 11W Dimmable LED Bulb 2700K 3000K - 4pcs
CRI-MAX™ CRI 95+ 20W Dimmable PAR30 LED Bulb 5000K
CRI-MAX™ CRI 95+ GU10 6W Dimmable LED Spotlight 2700K - 6pcs
CRI-MAX™ CRI 95+ A19/A60 6W Dimmable LED Filament Bulb 2700K - 4pcs
What's a tunable LED lamp?
Tunable LED lamps (also called tunable white LED lights) allow users to control the color temperatures. By adjusting the LEDs inside the lamp, you can tune the color temperature from soft warm light to cool white light.
How does a tunable LED lamp work?
To achieve the tunable effect, manufacturers assemble different color temperature LEDs in a bulb or on a strip. By controlling the LEDs inside, turning one on and the other off, you can choose the color temperature you want in the available range.
Benefits of tunable LED lamps
Circadian lighting: Tunable lamps can work as your circadian lighting. You can tune the light to cool white to help you to be more alert in the day and to warm light to prepare yourself for a good sleep.
Mood lighting: Change the color temperature according to people's moods or needs and create a comfortable lighting experience that adapts to any atmosphere. It is useful for interior designs, illuminating thoughts and sentiments in a place, involving people in these thoughts and sentiments to emphasize the influence a space has on people.
Different types of tunable LED lights
1. Full-color-tunable: Full-color tunable LED lights also called RGB, GRBA, RGBW, or color-changing lights, usually have three or more different monochromatic LEDs to produce different light colors. Full-color tunable LED lights are capable of providing several saturated colors, which is ideal for entertainment applications like theaters, bars, or theme parks.
2. Dim-to-warm: Dim-to-warm LED lights are designed to simulate the dimming performance of incandescent lamps, usually dimming from around 3000K down to 1800K. During the
3. Dimming process, the light color turns warmer visually. These lights are well suited to applications like restaurants, lobbies, or guestrooms where incandescent-like dimming is desired.    
4. Tunable white: The color temperature of tunable white LED lamps can be adjusted from warm white to cool white in a specific range. Tunable LED lights are prized in various applications such as accent lighting and residential lighting.
YUJILEDS® provides a multitude of high-quality tunable LED lights that are ideal for a variety of lighting applications.
YUJILEDS® 3-in-1 RGB LED Flexible Strip - 60 LEDs/m - 5m/Reel
CRI-MAX™ CRI 95+ Tunable White LED Flexible Strip 2700K-6500K - 5m/Reel
CRI-MAX™ CRI 95+ Dim to Warm LED Flexible Strip 1800K-3000K - Human Centric Lighting - 5m/Reel