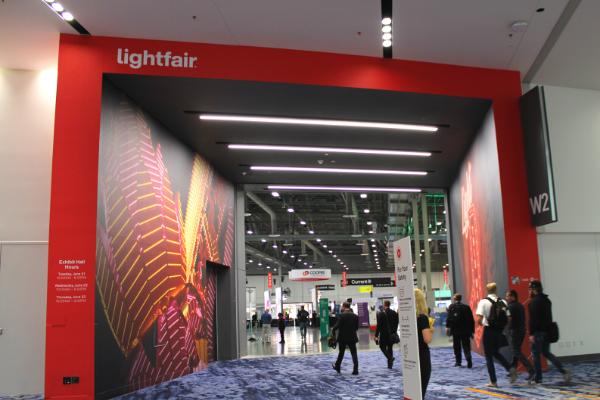 Yuji America Corp. Attends LightFair 2022 Exhibition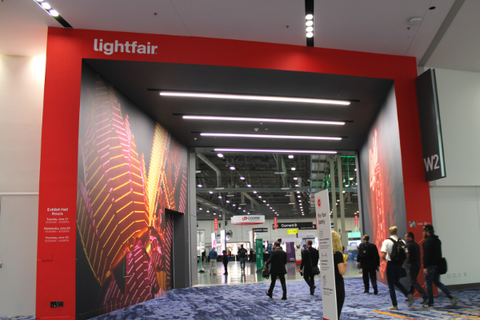 From 2022, June 21st to 23rd, LightFair International (LFI) exhibition was being held at the Las Vegas Convention Center, Nevada state, USA. LFI American International Lighting Exhibition is jointly organized by the International Lighting Association (IES) and the International Association of Lighting Designers (IALD). It has been successfully held for 31 sessions so far. It is currently the largest international lighting exhibition in the United States with the most attendees, and the most influential exhibition in the lighting industry. In the last exhibition, 550 world-renowned lighting companies from more than 70 countries and regions participated in the exhibition. There were more than 1,500 booths and the exhibition area is about 80,000 square meters. Professional manufacturers and distributors attended the exhibition to communicate and display their latest products with new designs, new technologies, and new service concepts in the lighting industry. The LFI exhibition has become the vane of the development trend of the international lighting industry.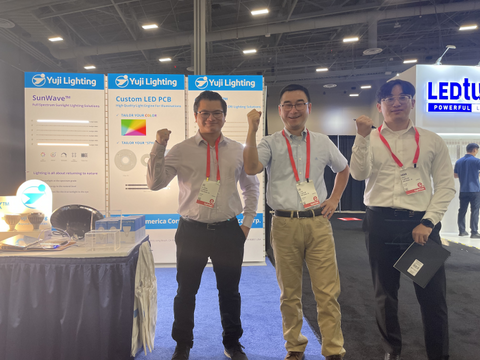 As an international leader in high color rendering LED lighting technology, Yuji Lighting™ was exhibited at booth #3565. Yuji Lighting products were exhibited to global customers for the first time, including the Yuji CRI-MAX™ series, SunWave™ series, and Skyline™ series. The products are suitable for the main use scenarios of general lighting, including A19/A60 series bulbs, PAR30 series spotlights, GU10 series spotlights, skylights, flexible light strips, custom size PCB modules, and other products.
Yuji CRI-MAX™ series are mainly industrial-grade ultra-high color rendering Ra 95+ (R9 95+) LED lighting fixtures. The advantages of high color rendering, eye comfort, high-fidelity for photography, and photography-grade flicker-free will bring consumers an industrial-grade color rendering, improve the quality of life experience, and ensure the color quality of professional photography.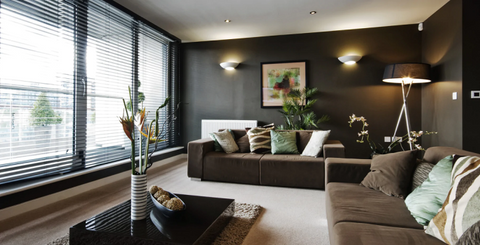 Yuji SunWave™ series is based on sunlight spectrum simulation technology, which realizes ultra-high sunlight similarity, and introduces natural light lighting into general lighting scenes. SunWave™ full-spectrum lighting with high color rendering, low blue light hazard, mood cheering, and other health-improving effects, brings consumers a healthy concept of natural lighting.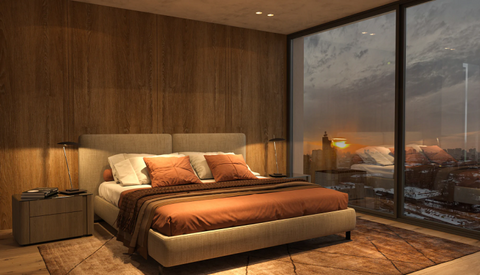 Yuji Lighting™ has also launched Skyline™ series products. Traditional lighting fixtures only provide light sources. Yuji LED Lighting has successfully launched the Skyline™ product series with a three-dimensional experience of the real outdoor clear sky through the research and development of the solar stellar light source simulation technology, the sun-earth ultra-long-distance optical path simulation technology, and the atmospheric Rayleigh scattering fitting technology. With intelligent control APP, Skyline™ achieves dynamic light color simulation and brightness control, providing realistic sunlight, a real clear sky, and a sense of depth visual experience. Skyline™ can not only meet the daily lighting needs, but also bring an open and wide sky into your home. It brings us a good mood, and truly realizes the lighting experience of "bringing sunshine home".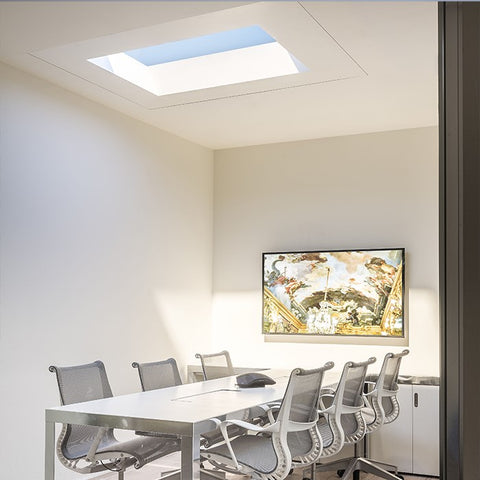 With the upgrading of demand in the international lighting consumption industry, consumers' focus on lighting quality has gradually increased from bright enough, power saving, and durability to lighting comfort, high color reproduction, eye health, and a good emotional experience. Yuji Lighting™ will keep up with the most advanced market demand trends, and continue to promote the development of a new generation of functional LED lighting products with healthy lighting as the core concept, with its own unique high-color luminescent materials, spectral design, LED packaging, and lighting design. With the advantages of lighting technology innovation and development in the whole industry chain of processing, Yuji will continue to launch WELL24™ circadian rhythm lighting series and NormLite™ standard lighting solutions, making leading contributions to the continuous promotion of global healthy lighting and standard lighting.