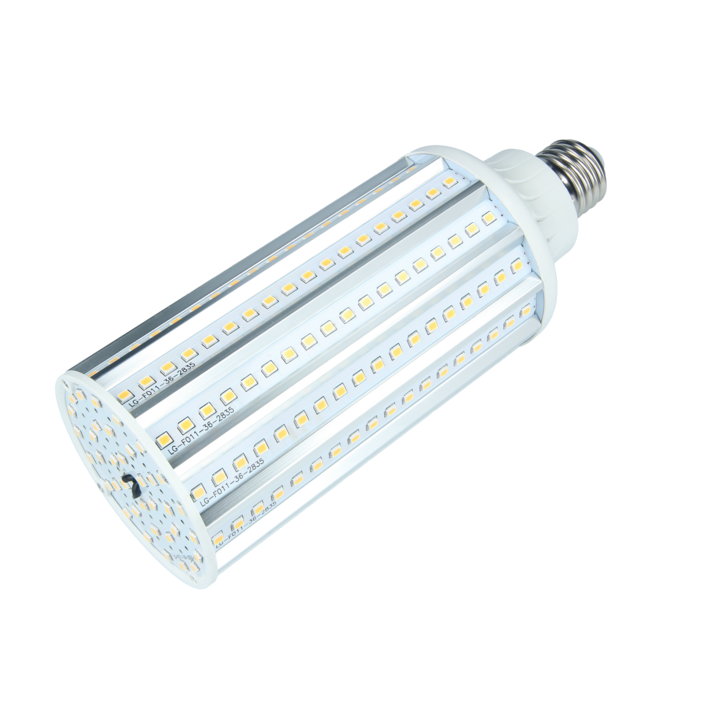 YujiLights™ High CRI 95+ LED Corn Bulb E27 36W G02 3200K/5600K for Studio Softbox
Photography, as an art of expresses information though image ,the lighting performs a crucial role in it. Artificial lighting is necessary in photography, and high CRI lighting is the indispensable element to constitute excellent shooting environment.
High CRI lighting should simulate the natural light, general objects will be rendered as its original color, and for portrait, skin tone, makeup, and the color of the pupil in the eyes should be perfectly rendered without missing any details.
Yuji has rich experience in providing photographic lighting sources, recently developed this CRI 95+ corn bulb for photographic softbox lighting kit.
This film grade corn bulb for photographic softbox lighting kit using 252pcs YUJI-BC-2835 SMD LED with 36W of power consumption, equivalent to 60W Compact fluorescent lamps (CFL bulbs). It uses 40% less electricity than CFL bulbs and has a longer lifetime. UV and mercury free, environment friendly. Compatible with global voltage input (85-265V AC). Two standard studio bulb color temperature are available (3200K/5600K). The 95+ CRI provides a color reduction similar to natural light for photography.
Yuji recently developed the G02 version of the Corn bulb whitch used better cooling material and more durable in place of the old G01 version.
Go to the product page to see more information and purchase the product.