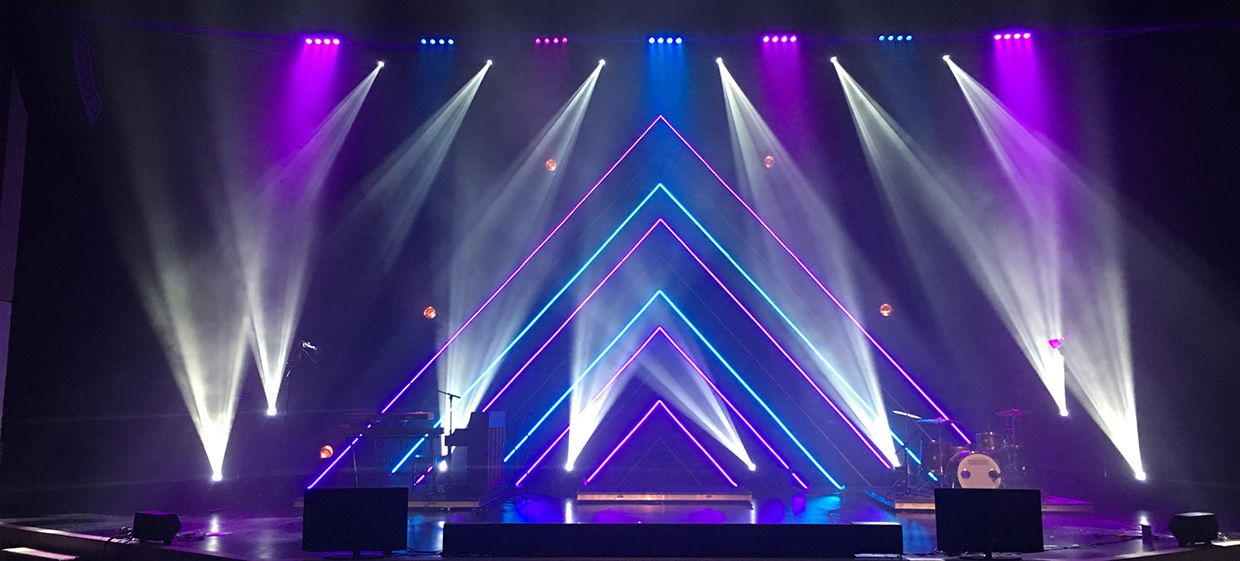 6 Different Ways to Use Color Changing LED Strip Part.2
In the previous article, we have introduced the application of color changing LED strips in outdoor (yard/waterside) and indoor (dining/living room) applications.This article will continue with more from the following aspects: stage lighting, bar and cafe lighting, yacht entertainment and video shooting.
1.Color-Changing LED Strip for Stage Lighting 
Stage lighting is an essential part of any event. Whether it's a formal event, fashion show, theatrical performance or concert, stage lighting plays an important role in its success. LED strips are a great way to light up a stage because they can run for hours without consuming too much energy. They are also flexible enough to reach places that conventional light sources simply cannot.
For stage lighting, bright RGB led strips and LED neon strips can be used to highlight key areas of the stage. YUJILEDS color changing RGB 300LEDs strip doubles the brightness compared to most other color changing LED strips and will leave a huge impact on your audience.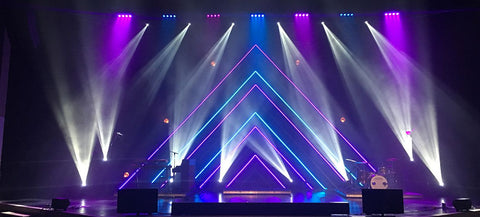 YUJILEDS LED RGB strip light is equipped with 300pcs of color-changing 5050 LED chips on a 5-meter reel. Its powerful 5050 chip combines red, green and blue lights to create any color and continuous light, which produces bold and beautiful colors with enough brightness to fill the entire space with stunning lighting effects.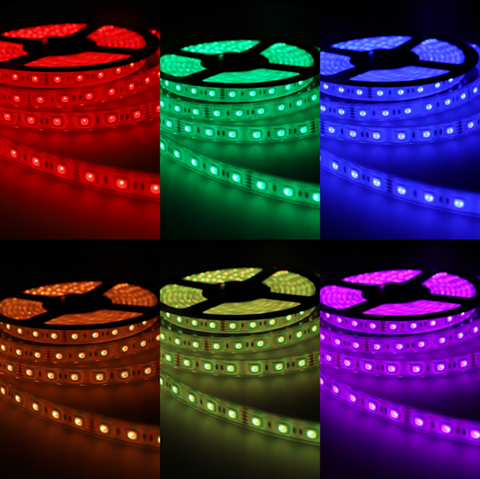 2.Color-Changing LED Strip for Bar and Cafe Lighting
When people come to bars or cafes for entertainment and relaxation, creative lighting design can enhancecustomer experience.
YUJILEDS RGB strips with mood lighting effects are especially suitable for such occasions because you can easily change the color and color temperature. In this way, you can always create a different atmosphere in your café, restaurant or bar. At the same time it is easy to install the strips in your store and they take up very little space.
You can install color-changing LED strips under counters, on shelves, or in wall recesses to create light of varying colors; you can also enhance certain aspects of a space with bright light while dimming all other lights in the space. This is why mood lighting is so popular in cafes and bars.
These RGB exciting lightings effect will attract customers off the street and improve their experience when they visit your establishment.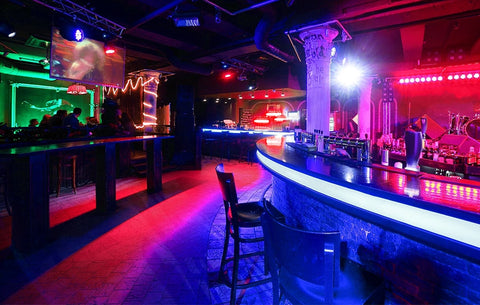 3.Color-Changing LED Strip for Boat and Yacht Lighting
RGB LED strips for yachts or other boats uses are one of the most requested applications for manias. And color-changing LED strips are perfect for boats and yacht lighting. Use them outside the boat or yacht to send signals to other boats on the water, or just to add some creativity to the hull.
YUJILEDS waterproof IP67 RGB LED strips can be used to decorate around a boat or jet ski for underwater lighting, or for LED yacht deck lighting. Non-waterproof YUJILEDS RGB LED strips are typically used for accent lighting, task lighting or display lighting in cabs, galleys or passenger cabins.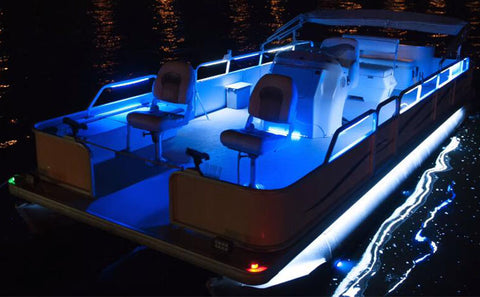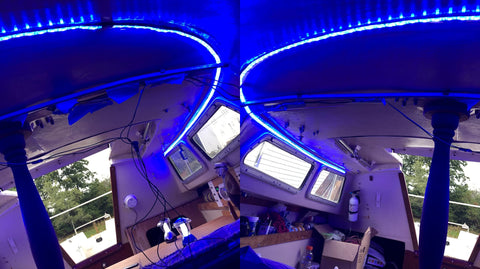 4.Color-Changing LED Strip for TikTok Content Creating
People nowadays spend a huge part of their time a day playing TikTok because there are many interesting ideas on it, which not only get them relaxed, but also show them fascinating and creative things outside their own world.
More and more creators on TikTok have begun to use RGB LED light strips to decorate their rooms for video shooting, which not only brings extremely cool effects to the shooting, but also attracts many fans.
In fact, these effects are very simple to make. You only need one reel of LED RGB strip and a set of remote control dimmer kit. Adjusting the LED light strips to different colors can produce the effect of indicating scene switching as the background, and the LED light strips are very conducive to creating an atmosphere to enhance the sense of drama.
Then you need to select the appropriate light strip according to the actual installation position of the light strip. If you want to install it in the bathroom or kitchen, choose waterproof ones such as YUJILEDS IP67 waterproof RGB LED strip; if you want to install it in the bedroom or living room, then choose the regular YUJILEDS RGB LED strip/YUJILEDS RGBW LED strip.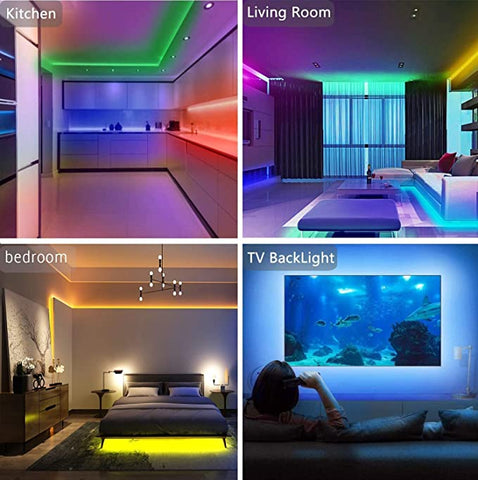 Do you need any help deciding which LED strip is right for your commercial or home lighting retrofit or video shooting? Please email us at webstore@yujigroup.com and we'd love to help you with it!
YUJILEDS LED strips represent the highest quality in the industry. Our mission is beyond just illumination. We are devoted to providing best light quality products and professional services to our customers.